Product Description
Mini Excavator 1Ton Micro Excavator with Diesel Engine
Suitable for vegetable greenhouses is loose, the landscaping of the municipal department, the orchard nursery planting trees, the concrete pavement, the gravel mixing, the construction of the narrow space, the crawler excavator can not travel on the road, but it can be muddy Local work, no traps, machinery is relatively large, and efficiency is higher than the wheel type.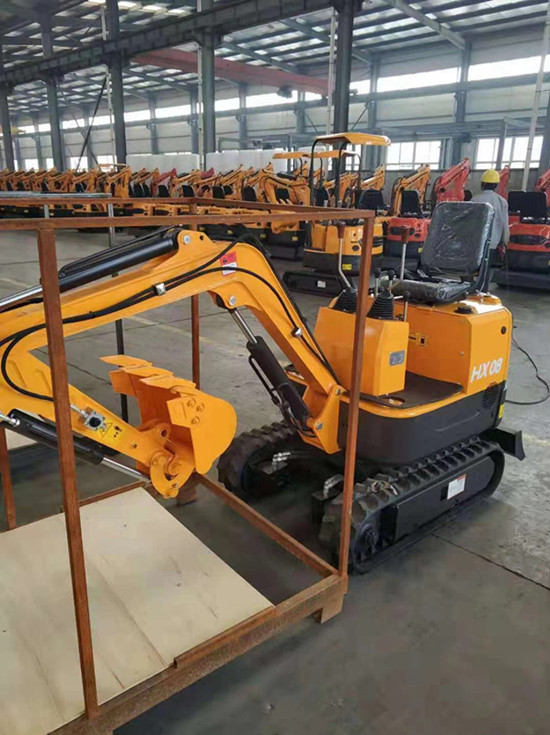 Specification

XN10 Crawler Excavator(Rubber track)

Dimensions

Unit

Specification

wheel track

mm

770

track length

mm

1090

Upper chassis ground clearance

mm

380

Counterweight turning radius

mm

733

Chassis width

mm

946

track length

mm

180

Track height

mm

320

Overall length

mm

2250

Overall height

mm

1330

Operation range

Unit

Specification

Max.digging radius on ground

mm

2400

Max.digging depth

mm

1400

Max.digging height

mm

2490

Max.dumping height

mm

1750

Max.digging depth

mm

1320

Min. turining radiaus

mm

1190

Max.Lift of dozer

mm

325

Max.depth of dozer blade

mm

175

Engine

Unit

Specification

Operation weight

kg

882

Bucket capacity

m³

0.02

Rate Power

KW

806
Attachments: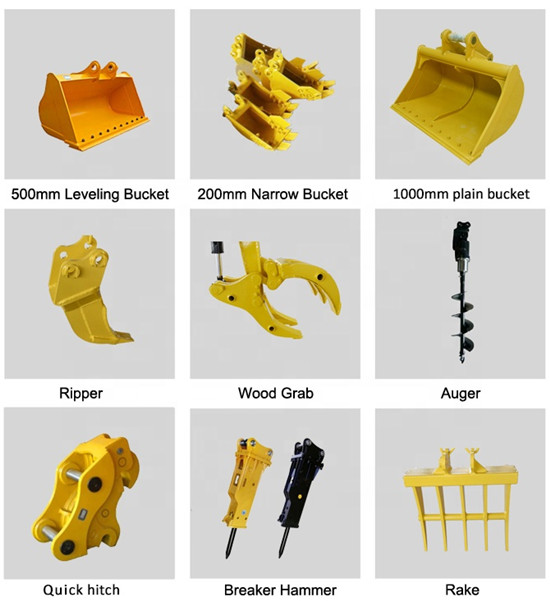 Certificate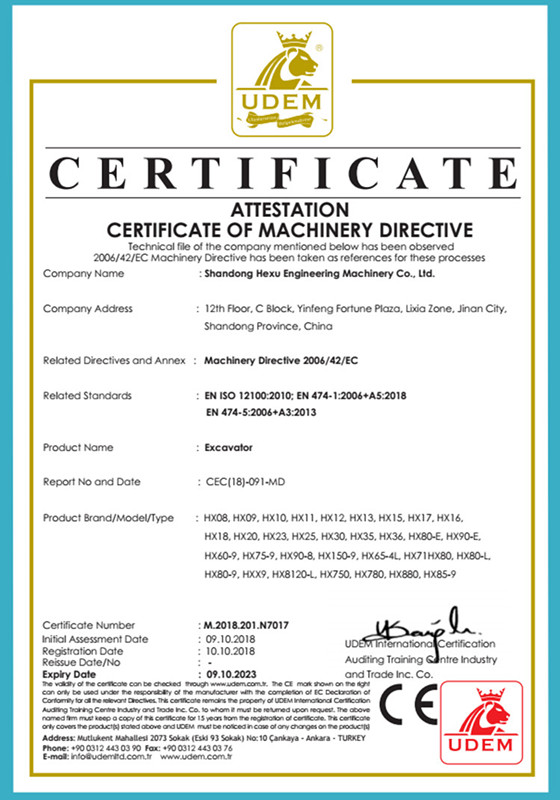 Company Information
Shandong Hexu Engineering Machinery Co.,Ltd is a professional construction machinery company,.the main products are Mini Excavator, Bulldozer,Wheel loader,Motor grader, Road roller,Compactor and related spare parts,which meet domestic trade and export all over the world.By virtue of our superior quality and well-deserved reputation, we won praises at home and abroad and made grate contribution to get Chinese machinery out into the world. We promised to provide you with the first-class enterprise enterprise image. We believe that we are able to be the main force of construction machinery field by the effort of all of our staff. We aim to make our service famous around the world, to have more opportunity to make friends from worldwide, let`s seize the chance for a better future!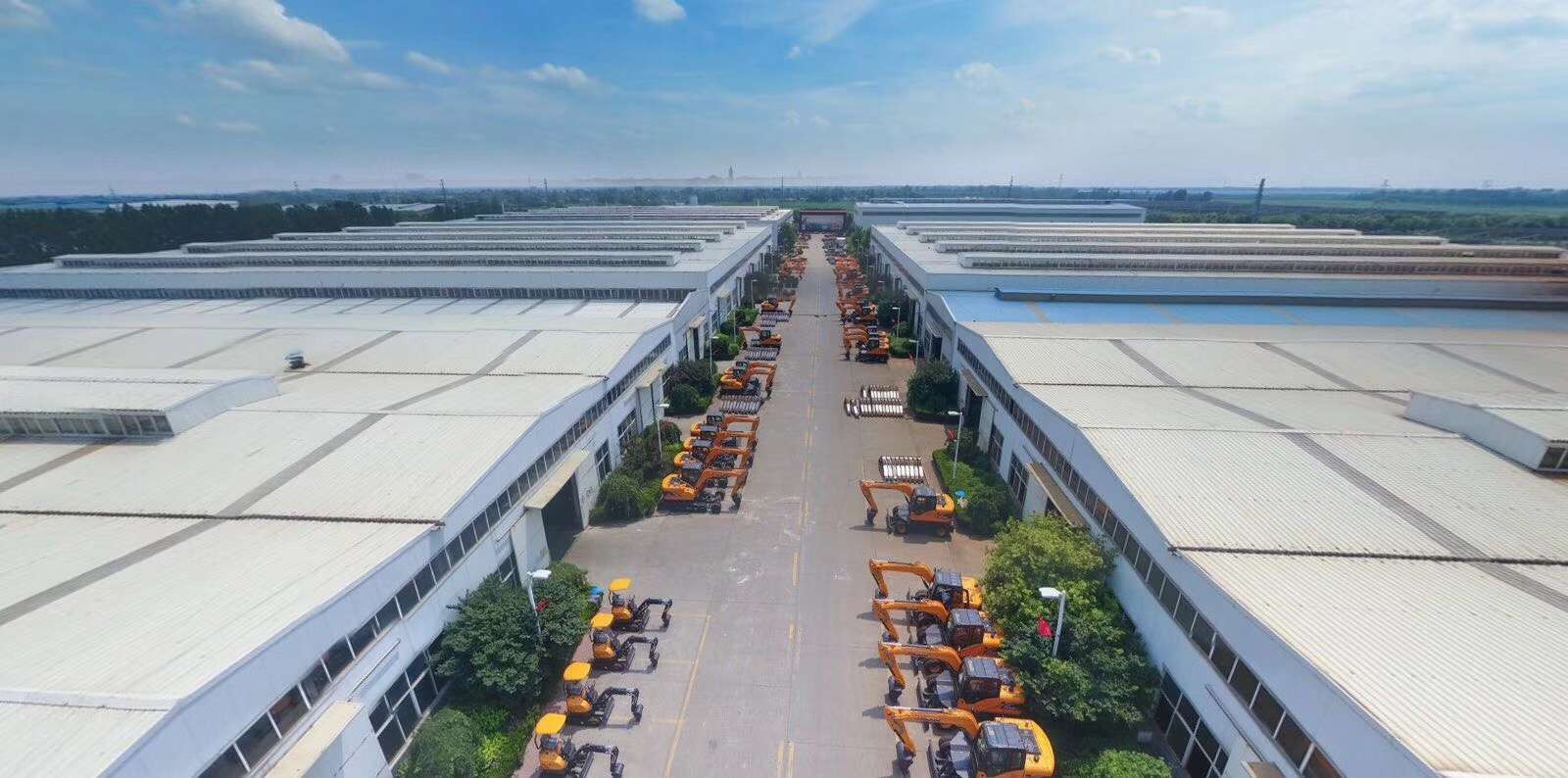 Shiping and packing